So I made these a few days ago. My neighbor, Ann, who told me about them, calls them the "3-3-3." Because you need 3 ingredients, and you bake on 300 degrees, for 3 minutes.
They are SO easy and such a quick fix for a salty and sweet craving.
Ingredients:
A bag of Rolos
A bag of pretzels (the smaller size of pretzel, the size where if you put a Rolo on top it would fit)
A bag of regular M&Ms
Put down a piece of wax paper on your baking sheet. Put pretzels on top of the wax paper.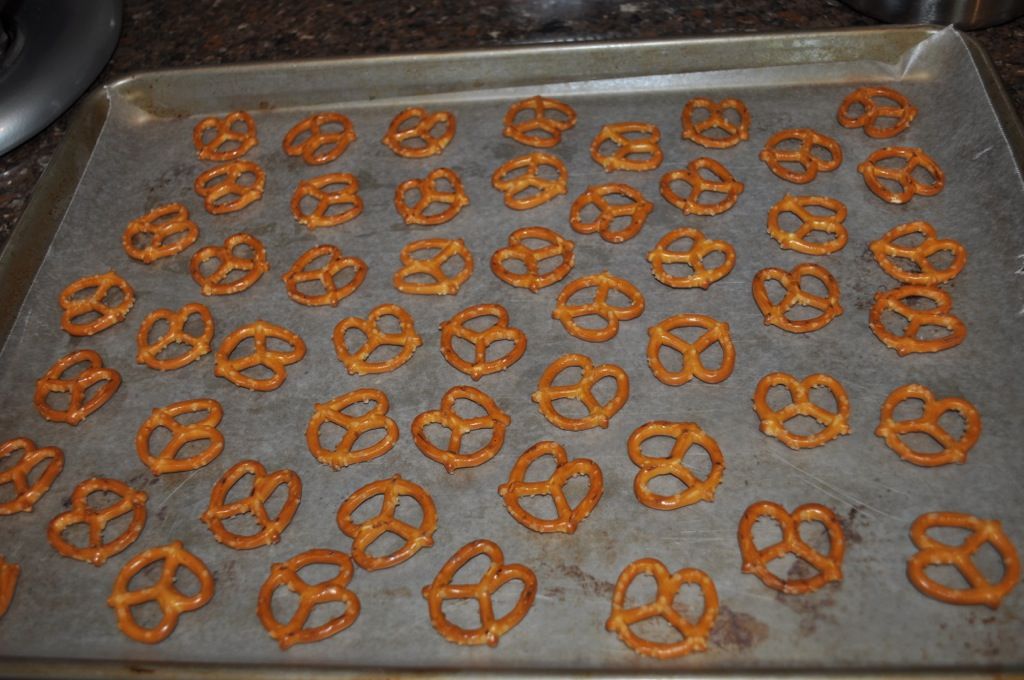 Then, put a Rolo on top of each pretzel. See my glass of wine in background? That is an important element too.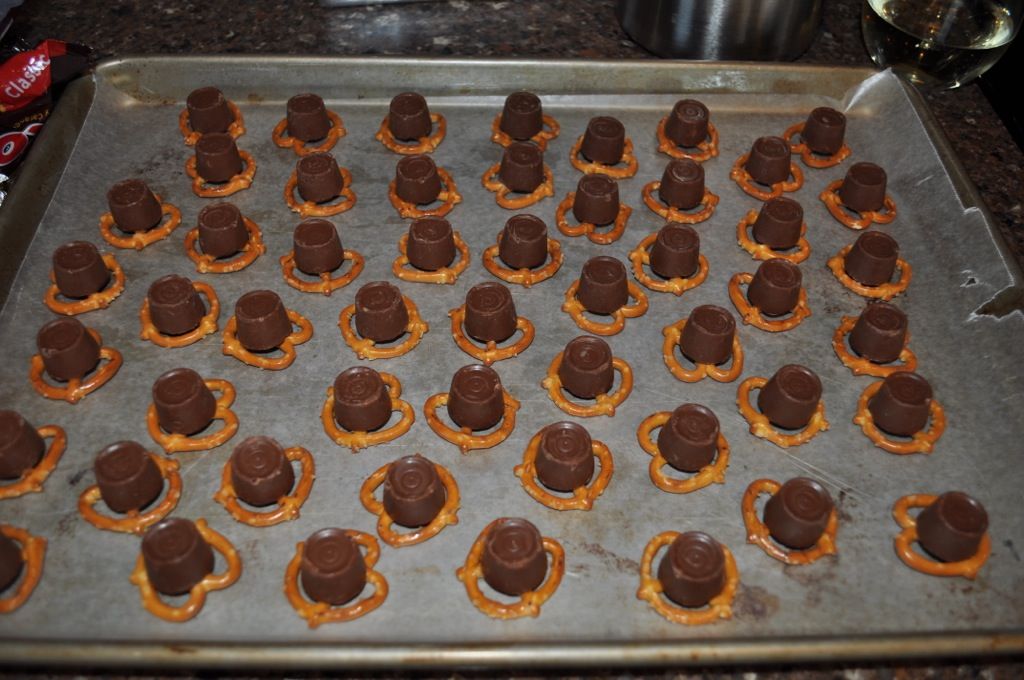 Bake on 300 degrees for 3 minutes.
Then, take them out of the oven and put one M&M on each one while the Rolos are still soft.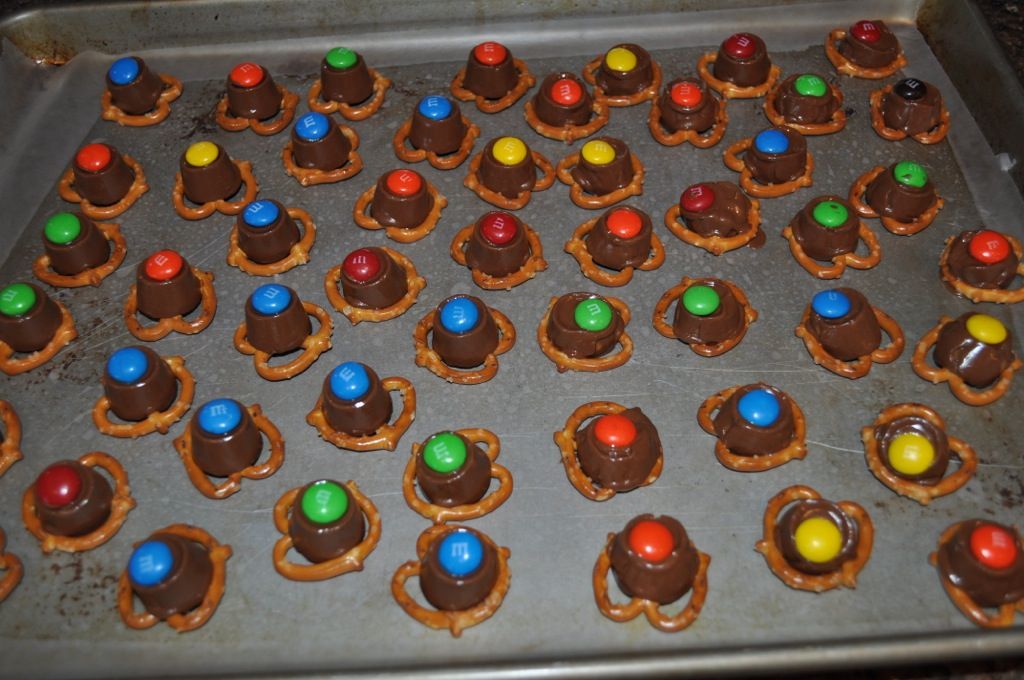 Now eat. A lot. They are awesome. Then make some more.
On to other stuff:
Summer is officially here.
We have been to the pool and we have scraped our knees on the cement. Aren't those two things that define summer?
We have taken bike rides and explored a nature path.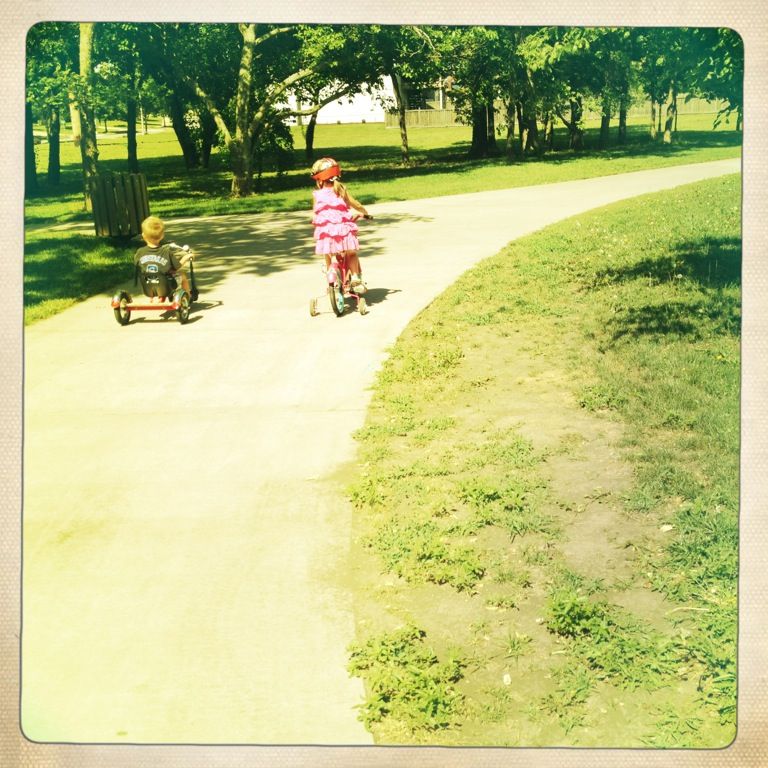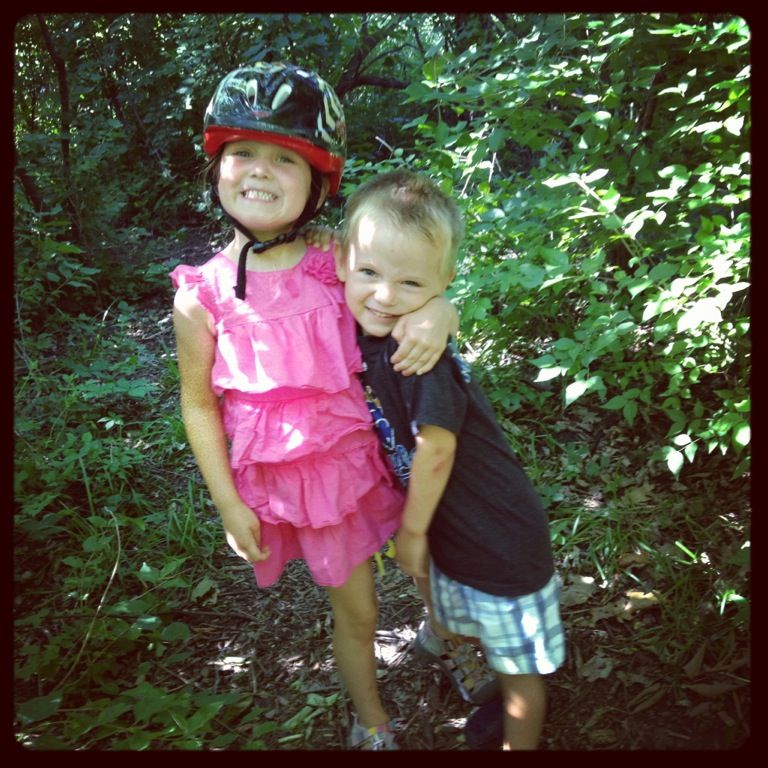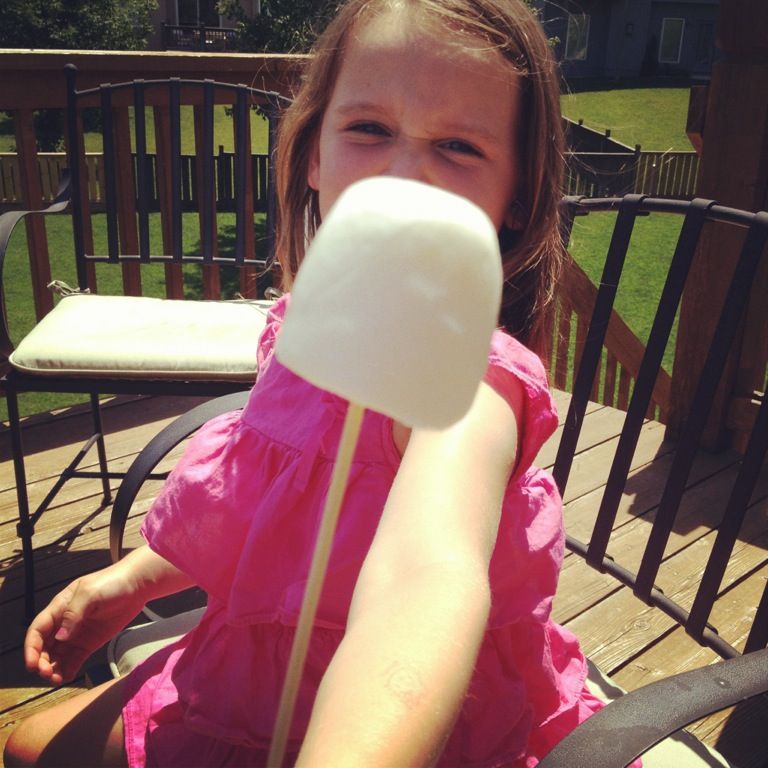 Lily's idea - and it was a great one! Put a skewer stick (like one that you use to grill kabobs) inside of a yogurt cup (we use Danimals). Put it in the freezer. Once frozen, cut the plastic part with scissors and it is a yogurt popsicle!
Today was one of those mornings where I just couldn't get motivated to do all of those things a mom needs to do. It was a struggle getting the dishwasher unloaded, the laundry changed over, the kids dressed, myself showered. I am always thinking in the back of my mind...I should be doing more to entertain my kids. I always try to plan at least one fun "outing" or "event" per day that is JUST for the kids. So I look forward to that while we are doing the humdrum of the day's necessary tasks. Today we went to a school's playground that has always caught our eye. It has this giant climbing thing with circles in the middle. Kids were pumped to try it but we couldn't figure out exactly how to use it.
They didn't care. Lily was adamant about figuring it out. She gets that from Daddy. I would have given up after 1 minute.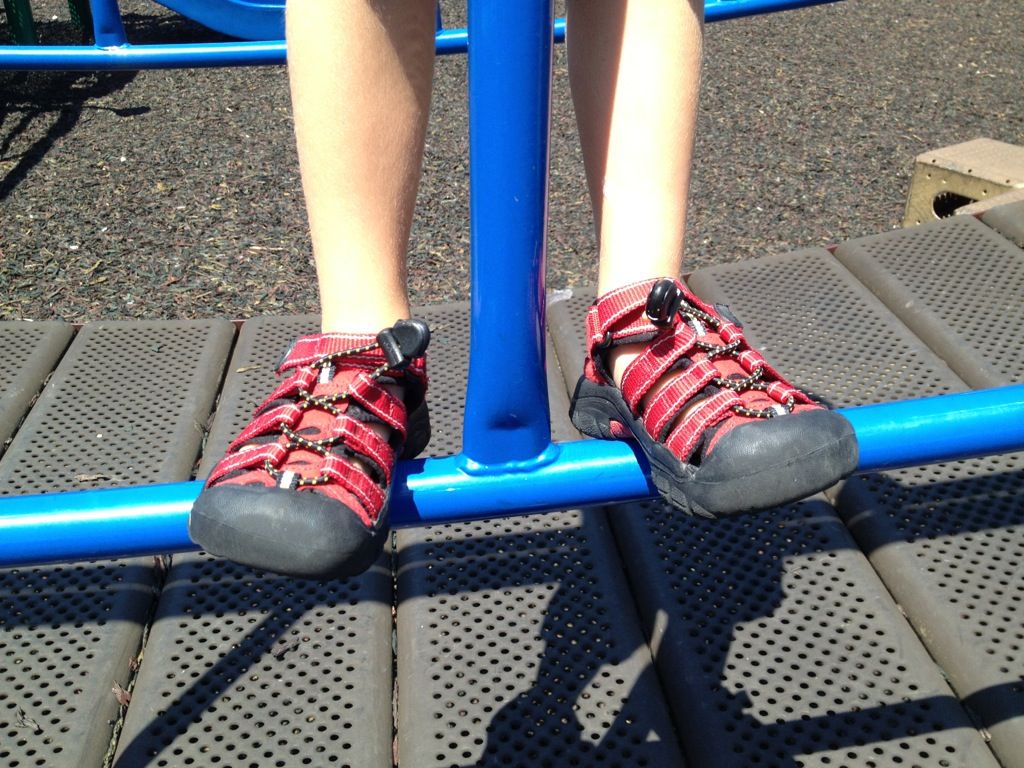 Had a little PB&J on the asphalt under the basketball goal. Kids played "pirate ship" for a long time. Then they were both thirsty for water. Lily took a sip and then dumped out half of the water on the cement. Then Cole took a sip of the remaining, then dumped out the rest. I have no idea why they did that, but our huge ice water was now gone. Lily screamed that she was thirsty and so she started a meltdown that lasted about 10 minutes. Good times!
As for Lily Cole Designs, I have been working on an embroidery project for a customer. Her children drew 2 pieces of artwork and I am embroidering the images and also stitching on fabric for some of the background. Here is a before picture.
I'll be sure to post "durings" and "after" too. ;-)
XO!!